Home Town Experts
Welcome to The Smith Group Real Estate, your #1 source for North Atlanta Homes for sale & updated market & real estate information! As a Real Estate Group out of RE/MAX Center in Duluth, we serve the greater North Atlanta Area.
Whether you're interested in buying real estate in the North Atlanta area or selling real estate in North Atlanta area, you have come to the right place! With so many choices of where to look & how to look for homes, our website gives you a

comprehensive look at the market you're interested in. Whether you're looking for luxury, a single-family home, a townhome, your first home, or an investment, we're here to help you fulfill your dreams!
Sellers are looking for information on how to make their home ready to sell when the best time is to sell, & what home values are doing in their area. You can find all of that information on our site!
Buyers are looking for a way to search for the criteria they find important. So whether it is the school district, price, county, or city, we have a search option for you!
What We Do Best
The Smith Group has served the North Atlanta area for over 15 years & we currently live in the heart of Gwinnett County, one of the most diverse counties in the state of Georgia. We have worked with buyers & sellers all over the North Atlanta area & we stay closely in tune with market trends & data. Our track record is excellent & our clients have fantastic things to say about us!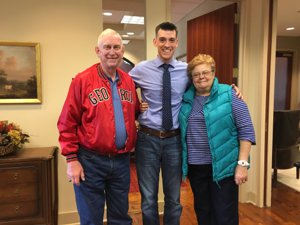 For our sellers, we provide the most accurate & dependable market information for your neighborhood. We keep up with inventory, home value, interest rates, & more. Once you list with us, our team performs a listing-launch, which allows your home to receive the most traffic through social media, our website, third-party websites (like Zillow) and open houses. This listing-launch process involves our entire team, is unique to each home & seller, and will ensure that your home will be sold quickly & for the right price!
For our buyers, we make searching quick & easy right on our site. We can provide information about specific neighborhoods, cities, & school districts as well as provide vendors to assist you throughout the process such as home inspectors, lenders, contractors, & attorneys.
If you're interested in selling your home, click here to find the value of your home!
If you're interested in buying a home, click here to get prequalified!